Cardiovascular Evaluation
Cardiovascular Cartography:
Cardiovascular Cartography: Cardiovascular Cartography is a new non-invasive diagnostic tool with the application of modern technology for the evaluation of functional status of the heart and the circulatory system. Cardiovascular Cartography produces a full investigative report. This unique non invasive investigation is especially important to detect early coronary heart disease so that steps may be taken to avoid and check the progression of the disease and as a result prevent a major heart related event to occur. The test provides valuable information that would help the doctor assess the patient's circulatory status, actions, reactions and response of treatments, plan rehabilitation programs for heart attack patients. This diagnostic tool is an invaluable asset in early screening of young patients for Ischemic Heart Disease.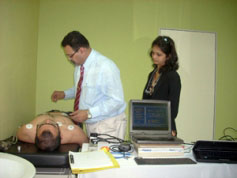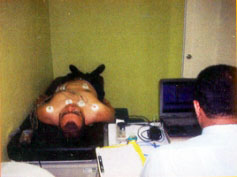 Periscope Test :
Periscope test : this checks for pulse wave velocity both brachial ankle and carotid femoral, ankle brachial index, arterial stiffness index, aortic blood pressure both systolic and diastolic, augmentation index to check the progression towards Coronary Artery Disease and Peripheral Vascular Disease. On undergoing this test one knows the status of one's arteries vis a vis artherosclerosis. This test when done during therapies will show the efficacy of the therapy also.